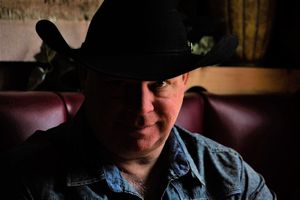 Bio
Syd Masters is an American singer and songwriter of traditional western music. Born and raised in the woods and water country of rural Wisconsin he now makes his home of many years in the Rocky Mountains of Northern New Mexico.  He is the author and recording artist of the Official State Cowboy Song of New Mexico and was recognized by The Academy of Western Artists as Male Vocalist of the Year. Twice.  His latest CD "Sunset on the Rio Grande Revisited"  won the 2019 Wrangler Award from the National Cowboy & Western Heritage Museum for "Outstanding Traditional Western Music CD".  Later on in 2019 Syd was the recipient of the prestigious Presidents Award from The International Western Music Association for his contribution to Western music, and he also took home his 10th New Mexico Music Industry Award. Quite a year! His previous release, "Always a Cowboy in My Dreams", was honored with both Best Country CD & Best Song amidst 5 nominations at the New Mexico Music Industry Awards. The Western Music Association, Academy of Western Artists and The New Mexico Music Industry have combined to nominate him for more than 40 awards over the past 20 years.  "Vocalist of the Year," "Country Song of the Year," "Best Album," Best Band," Most Humorous Song," "Best Remake," and "Best Song" are some of the categories in which he was victorious.  
Earlier this century the US Department of State named him Cultural Ambassador for his work entertaining the secret service departments of 26 foreign countries in the Diplomatic Security Antiterrorism Assistance Program.  In 2020 Syd was named official ambassador to Guitars for Vets, an organization that provides therapy by giving acoustic guitars and lessons to returning veterans suffering from PTSD. Syd has been seen on television commercials and billboards throughout the west as spokesman for the Powerball Lottery Campaign. His original compositions have been used in numerous film productions ranging from documentaries and television broadcasts to the Universal Studios motion picture "Paul" where he can also be seen as an actor in the film. Whether solo or with his Swing Rider trio Syd provides a highly talented, thoroughly entertaining, good time cowboy show!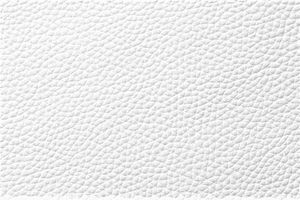 * Composer & Recording Artist of the Official State Song of New Mexico,
"Under New Mexico Skies" (Cowboy Song) - Selected and made into law on March 25, 2009! 
* 2019 Western Heritage Wrangler Award for Outstanding Traditional Western Music CD presented by the National Cowboy Museum for "Sunset on the Rio Grande Revisited"
*2019 New Mexico Music Industry Award for "Best Remake" for recording of Marty Robbins' "Big Iron"
*2019 International Western Music Association "Presidents" Award for contributions to Western Music
* Academy of Western Artists Will Rogers Award for "Male Vocalist" of the Year (twice)
* New Mexico Music Industry "Best Country CD" of the Year for "Always a Cowboy in My Dreams"
                                          * New Mexico Music Industry "Best Country Song" of the Year (twice) for                                             "Always a Cowboy in My Dreams" & "Out in the Country"
* New Mexico Music Industry "Vocalist" of the Year (twice)
                                      * New Mexico Music Industry "Most Humorous Song" of the Year (3 times) for                                          "Frying Bacon in the Nude", "My Dog" & "The Twelve Days of Cowboy Christmas"
* NMMI Mic Award for "Best Remake" for arrangement of Marty Robbins' "El Paso" 
* Composer & Recording Artist of The Game & Fish Dept. TV Show Theme Song "The Game Warden" 
* Western Writers of America Spur Award Nominee 
* Official U.S. Dept. of State Cultural Ambassador to 26 Countries for The Anti-Terrorism Assistance Program 
* Sound Track Composer & Actor in the Universal Studios Movie "Paul"
_____________________________________________________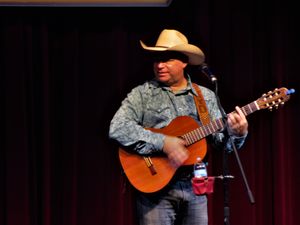 Syd's everyday on stage pardner is an old nylon string Takemine guitar from the late 1960's. The sides and back are Brazilian Rosewood, long considered the finest tonal wood available to luthiers, and the soundboard top is spruce. It has gone through several new sets of frets and cases. The nut was replaced after a boisterous buckaroo tossed a campfire beer at Syd when he wasn't looking and it cracked on impact. There are plenty of dings and scratches on it including a small hole in the bottom side from Syd setting his guitar down on his spur after taking it off at a trail ride. The finish is worn off around the lower edge of the sound hole where all the years of finger pickin' oils have done their work on the stain. When cowboys first starting playing music on guitars in the 1800's they would get the instruments from the Spanish and Mexican ranches in the Southwest. Those guitars were gut strung as steel strings were not invented until the year 1900. Nylon is the modern day equivalent of gut. Combining this tradition with his unique playing style, Syd purposely sticks to this instrument which he claims is the best playing and sounding guitar of its type that he has ever come across. Popular Texas/New Mexico singer/songwriter Mike Hearne played it for two minutes one day and immediately offered Syd a trade to which he replied, "No thanks Mike, I already have a truck."
When plugged in Syd's guitar runs direct through analog EQ and reverb for a genuine, rich, authentic tone. His under saddle active pickup is made by L.R. Baggs. After trying dozens of different brands, Roy (named after Syd's Grandpa) sounds and plays best with D'Addario Pro-Arte nylon core normal tension EJ-45 classical guitar strings. Mr. Masters changes them every 10-14 days, and he never uses a flat pick or finger picks of any kind.
Syd's preferred vocal microphones are vintage Beyerdynamic Black mics and Sennheiser e965's for live shows. CAD177 for single mic live applications.  Neumann vintage tube U67 for studio.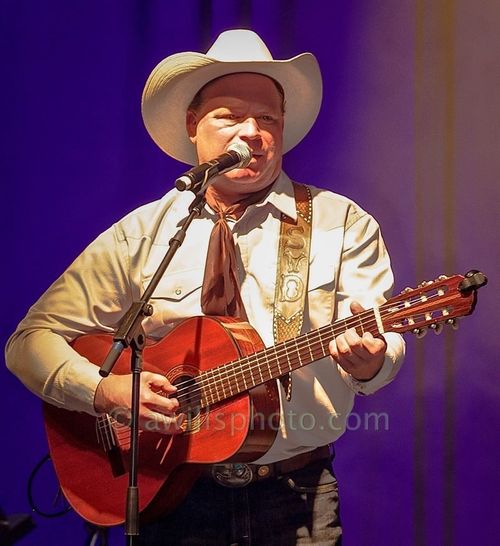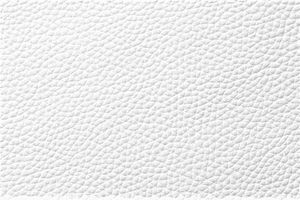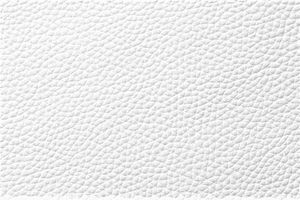 Favorites
 (just like concert dates, these are subject to change)
Sports Teams: Milwaukee Brewers, Green Bay Packers, Wisconsin Badgers, Marquette Warriors (that's right, Warriors), New Mexico Lobos, Milwaukee Bucks, Cal Golden Bears, Colorado Avalanche & The Waukesha South Blackshirts!
Movies: Lonely Are the Brave, Jeremiah Johnson, True Grit (original John Wayne version) The Mountain Men,  Monte Walsh (Tom Selleck version) A Clockwork Orange, 12 Angry Men, Hoosiers, The Oxbo Incident, The Godfather, Good Fellas, Office Space, The Red Turtle, Easy Rider.
Fishin' Holes:  Bluewater Lake, NM. Only place in over a thousand miles you can catch world class Musky. ~ Pecos River, NM near the Wilderness headwaters for Brown and Rainbow Trout. ~ Conejos, Red, and northern Rio Grande Rivers, especially in autumn. ~ Flambeau River, WI for the best eating fish ever, Walleye! ~ Valles Caldera National Preserve. Fish here and you will feel like you are the last person on earth alone in the mountains. ~  Anywhere I have ever been with my Dad or my Son.
Home Cookin':  Swiss Steak and Dumplings, Elk steaks, Elk Burgers, Mountain Man Stew, Fresh caught Walleye or Trout with butter and garlic, Lasagna, Manicotti, Shrimp Linguini, Usinger's Brats with Mustard, Johnsonville Hot Italian Sausage with Marinara Sauce & Bell Peppers sliced and sautéed and on top, Rib Eye Steak hot off the grill at Bobcat Pass Cowboy Evenings in Red River, NM!
Coffee:   Campfire Cowboy Coffee. Black. Always black. Try the brew the boys make at Bobcat Pass in Red River and you'll never go to Starbucks again!
Burger Joint:   Sparky's in Hatch, NM. Stop what you are doing and go there now! 
BBQ Pit:   RIBS in Cedar Crest, NM. Blacks BBQ in Lockhart, Texas
Fish Fry:  Lost Land Lake Lodge in Hayward, WI ~ Little Bohemia Lodge, Manitowish Waters, WI. This place has awesome fish fry and bullet holes in the walls from famed Northwoods Dillinger Shootout ~ Norwood Pines, Minocqua, WI.
Italian:   Trombino's Bistro Italiano in Albuquerque. Only place coming close to Mama Marietta's dishes within hundreds of miles of our house. The Veal Parmigiana is to live for!
Drinkin' Hole:   Nine Fine Irishmen in New York, New York Casino in Las Vegas, NV. ~ Sisters Saloon, Saint Germain, WI. ~ Howies Sports Page, Albuquerque, NM.
Guitarist:   Whit Smith, Tommy Emmanuel, Grady Martin, Mother Maybelle Carter, Bryan Sutton, Chet Atkins.
Singers:  Marty Robbins, Paul McCartney, Rachael Price, Don Edwards, KD Lang, and any singer/songwriter that's sitting on a stool alone in the corner of the café over in Anytown, USA playing tunes that most likely only matter to them, while ever hoping that today is the day someone will truly hear their lyrics.
Songwriters:   Marty Robbins, Lennon/McCartney, Hank Williams Senior, Cindy Walker, Johnny Cash, Townes Van Zandt, Paul Simon, Guy Clark. 
Hobbies:  Fishing high country streams and woodland lakes. Hunting deer, elk, turkey, pronghorn, upland fowl and gophers. Archery. Card games. Beating all those who dare to challenge me at Backgammon. Camping in remote locations and waking up outside. Riding an Aspen covered trail on a trusty mount. Practicing guitar and learning old songs. Remember, you can learn something old every day!
Beer:  New Glarus Brewery Spotted Cow, Molson Canadian, Leinenkugel's Summer Shandy, Miller Lite. I'm from Wisconsin what did you expect!  Also Breckenridge Brewery Vanilla Porter and Shiner Bock!
High balls:  Brandy Old Fashioned sweet, Jameson straight up, Crown & Ginger Ale, Disaronno neat.
Wine:   California Vineyards Petite Sirah, and any table wine from Italy. Never anything white. 
Dislikes:   IPA's. It tastes like coins are soaking in the bottom! - Any beer in a green bottle  - Wine in a box. The name says it all - Soccer (except the Mom's) - Out of work guitarists in the audience standing there with their arms crossed watching me play thinking to themselves, "Yeah, I could do that."